Bandwidth 10 Ltd
Berkeley, CA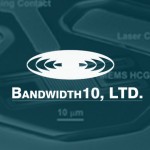 Tunable Solutions for Optical Communications. Bandwith10 is commercializing tunable optical components to meet the exploding bandwidth demands for data communications. Using the HCG as a tunable mirror, leads to a wafer-scale, low cost fabrication process for BW10's long-wavelength 1550-nm, tunable, single-mode VCSEL transceivers and tunable detectors.
BioIntellisense
Redwood City, CA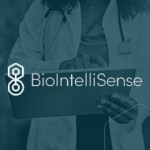 BioIntelliSense introduces a new era of continuous health monitoring and clinical intelligence for Remote Patient Monitoring (RPM). Its medical-grade Data-as-a-Service (DaaS) platform seamlessly captures minute-to-minute vital signs, physiological biometrics and symptomatic events through an effortless patient experience.
CellMax Life
Sunnyvale, CA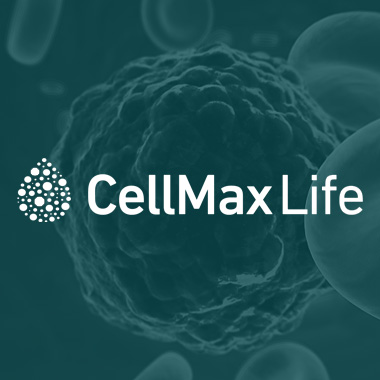 CellMax Life is a global company with a breakthrough solution in the fight against cancer. We are fundamentally and dramatically transforming early detection and management of cancer. With proprietary, simple and accurate blood & saliva tests, CellMax's goal is to eliminate cancer deaths by detecting cancer at a curable stage. We are funded by a leading venture capital firm in Silicon Valley, U.S., as well as leading industrialists and investors in Asia.
Ginkgo Bioworks
Boston, MA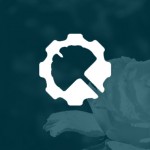 Ginkgo Bioworks is an organism design company that is building organisms to spec for customers across markets including nutrition, health and consumer goods. The company's organism engineers work directly with customers including Fortune 500 companies to design microbes for their specific needs.
GrandPad
Orange County, CA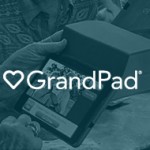 GrandPad is a simple and secure tablet computer that digitally connects older seniors to their family and friends with Grandpad Companion App. Eliminating complicated tablet features allows more time to connect with family and less time for configuration. Tablet also integrates essential services to improve senior living.
Ixcela
Bedford, MA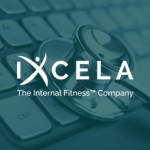 Ixcela: The Internal Fitness™ Company is a hard science based company that helps individuals improve their internal fitness. The Ixcela approach is focused on restoring internal fitness by a sophisticated test which identifies key small molecules associated with the gut microbiome that are out of balance, and an individualized therapy which restores these molecules to their proper levels through a personalized program which includes proprietary supplements specifically targeted at improving gut microbiome health.
Labrador Systems, Inc.
Calabasas, CA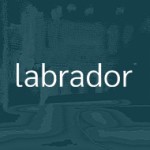 While in stealth mode, Labrador Systems is building affordable assistive robots to ease daily tasks and promote independent living when caregivers are not available. The assistive robots have integrated with Alexa to carry out tasks by voice command with goals of optimizing applications for home health and home care.
Locix
San Bruno, CA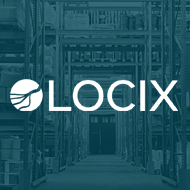 Locix develops cloud-based spatial intelligence solutions for smarthome and commercial applications. Locix solutions use advanced data analytics on location, visual and sensor data to provide spatial awareness and enable actionable insights for automated decision making.
mCube
San Jose, CA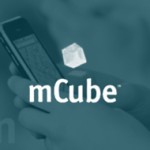 mCube is a fabless semiconductor company enabling a new generation of motion aware consumer devices. mCube designs and develops a portfolio of highly accurate and cost-effective single-chip motion sensors that are utilized by consumer electronics companies to improve user interactivity and enable new motion-based applications. mCube is addressing a dynamic and rapidly growing market. The consumer motion sensor market is growing in excess of 20% per year, and is expected to exceed $2.6 billion by 2015.
Neurostim OAB
Waltham, MA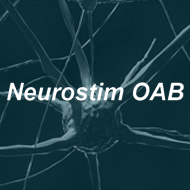 Female incontinence is an increasingly prevalent medical condition that afflicts hundreds of millions of women worldwide, especially in our aging population. Neurostim OAB has developed a simple non-invasive neurostimulation patch that treats female incontinence and dramatically improves quality of life. Our patch is an OTC consumer friendly disposable device that is extremely low cost and is in production with a major consumer products company and is undergoing regulatory approval.
Optovue Corporation
Fremont, CA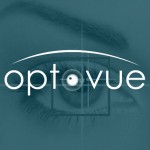 Optovue Corporation is an ophthalmic device company dedicated to working with ophthalmologists and clinical researchers to lead the commercialization of new imaging modalities that improve diagnosis and therapy of ocular disease.
QED Labs, Inc.
Billerica, MA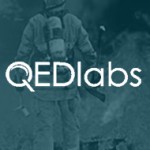 QEDLabs uses latest technology to develop methods of modifying polymers to create new molecules in fire retardant, water repellent, and water absorbent materials that are safe, non-toxic and regulation approved. Application of these materials are used in fabric, automotive component, fiber, thin films, etc.
SiFotonics Technologies Co., Ltd
Woburn, MA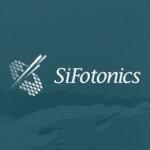 SiFotonics Technologies Co., Ltd. is a privately funded fabless photonic IC company specializing in Silicon Photonic components and integrated circuits for the applications in Consumer Electronics, Computation and Communications. SiFotonics Technologies Co., Ltd. holds exclusive patents licensed from the Massachusetts Institute of Technology, one of the world's leading technology institutions in Silicon Photonics. Established in 2007 and headquartered in Boston, MA, SiFotonics has three sites – Boston (US), Beijing (China), and Shanghai (China) and has set up strategic partnerships with several Asia CMOS foundries.
Silicon Frontline Technology
Campbell, CA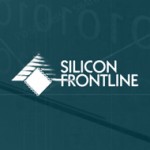 Silicon Frontline Technology provides Guaranteed Accurate and Guaranteed Fast parasitic extraction and analysis for post layout verification. Our products are in use at over 20 customers, including 8 of the top 25 semiconductor vendors, are endorsed and used by leading foundries and have been used in over 200 designs. Customers have used our technology to solve problems for 28nm, 40nm, ADCs, Serdes, sensitive analog circuits, image sensors, memories, custom digital designs and power devices.
Soovu Labs
Seattle, Washington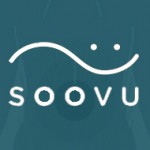 Soovu Labs is developing novel and proprietary drug-free wearable for the treatment of chronic pain using heat pulsing technology combined with digital coaching. The wearable is non-intrusive and easily accessible, providing immediate relief to reoccurrence of pain.
Voltafield Technology Corporation
Jhubei City, Taiwan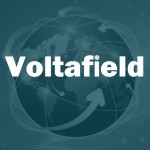 Voltafield Technology Corporation is a semiconductor company enabling new generations of Magneto-resistive (MR) sensor technology. VTC develops innovative devices and products, with built-in quality designs to meet customer's satisfaction. Our unique process integration offers a foundry friendly business model that enhances our customers' competitiveness. Through constant innovation, VTC provides the best magnetic sensing products and services to meet our customers' requirements.
Exited Portfolio
We're proud to have been integral partners in developing new business. Here is a list of companies that we helped get started, and since have left our portfolio once realizing their dreams.
| | |
| --- | --- |
| Physera | Acquired by Omada Health 2020 |
| Applied BioCode | IPO, Taiwan Stock Exchange (TWSE) 2020 |
| Striiv, Inc. | Acquired by BioIntelliSense 2019 |
| ATS Advanced Telematic Systems | Acquired by HERE Technologies 2018 |
| Roominate | Acquired by Wonderland Industries LLC 2015 |
| LuxVue Technologies Inc. | Acquired by Apple 2014 |
| Sensable Technologies Inc | Acquired by Geomagic 2012 |
| U-Sytems Inc | Acquired by GE Healthcare 2012 |
| Starcite, Inc. | Acquired by Active Network 2012 |
| CoAdna Photonics, Inc | IPO, Taiwan Stock Exchange (TWSE) 2011 |
| Luxnet Corporation | IPO, ROC, OTC Securities Exchange (TWO) 2011 |
| ChiL Semiconductor | Acquired by International Rectifier 2011 |
| CyberPower Systems, Inc. | IPO, Taiwan Stock Exchange (TWSE) 2011 |
| Airmagnet | Acquired by Fluke Electronic Corporation, 2009 |
| Fortinet | IPO 2009 |
| BroadOn Communication | Repurchased by company 2008 |
| Apherma | Acquired in 2007 |
| Centrality Communications | Acquired by SiRF Technology 2007 |
| IRF Semiconductor, Inc. | Acquired by NanoAmp, 2007 |
| Reflectivity, Inc. | Acquired by TI, 2006 |
| Harmonix Music Systems, Inc. | Acquired by Viacom, 2006 |
| iRobot Corporation | IPO, 2005 |
| Blue 29 , Inc. | Acquired by KLA Tencor, 2004 |
| MPS | IPO, 2004 |
| Impala Linear | Acquired by Fairchild Semiconductor, 2001 |
| Allayer | Acquired by Broadcom, 2000 |
| ArtX | Acquired by ATI, 2000 |
| Hynet | Acquired by @Road, 2000 |